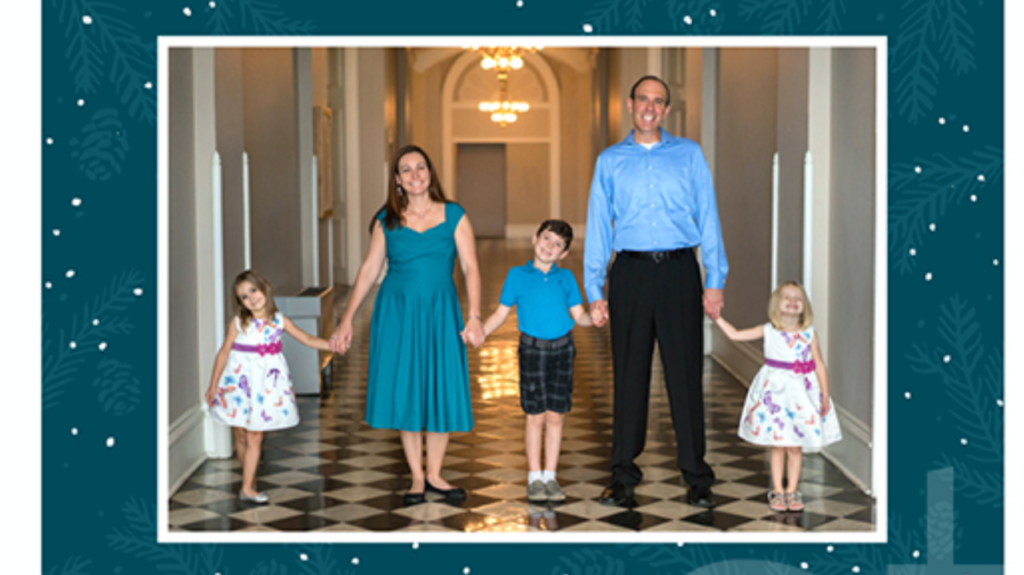 Mount Vernon residents Amelia and Cesar Gonzalez knew that their move from Houston was going to be a big change for their family of 5. But, what they didn't know was how this big move would completely change their perspective of small-town living and how easily they would adapt.
Amelia and Cesar, both Senior Engineers at SABIC, regularly commuted anywhere from 1.5 to 2 hours to and from work each day; so, when they were approached with new job opportunities in a small town called Mount Vernon and a less than 10 minute commute to work, this husband and wife were certainly intrigued to hear more. Once they saw the small, hometown charm Mount Vernon had to offer, they were sold.
"We weren't sure what our new adventure in Mount Vernon would hold, but now that we are here, I wouldn't want it any other way," Cesar said. Along with significantly less traffic, the family loves that Mount Vernon is close to their work, provides amazing childcare and educational activities for their children, gives them a place for fellowship and a beautiful riverfront to satisfy their outdoor-loving personality. Not to mention they're close to their family doctor, dentist, a grocery store and their children's school. If they want a big-city excursion, St. Louis, Indianapolis, Nashville and Louisville are all reachable day or weekend trips.
The two love how they always see someone they know. "We truthfully didn't expect to feel so at home so quickly. Looking back on it, we didn't know what we were missing in a big city until we got here," Amelia recalls. The couple agrees the natives went out of their way to help them and make sure this place felt like home not only to them, but to their 5, 6 and 8-year- old kids as well.
The Gonzalez family found their place here in Mount Vernon, as have so many others in this community. There is something to be said about small town charm. There's just something about it that makes people never want to leave– something that makes them want to say, "We're home. Home sweet home."