Join us for this year's Films by the Front! The outdoor movie series is held at the Riverbend Park Riverfront. All films are free and open to the public.
Tonight's feature film is Secret Life of Pets! The movie will begin at sundown and the concession stand, run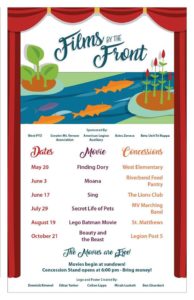 by the Mount Vernon Marching Band, will open at 6:00PM. We hope to see you there!