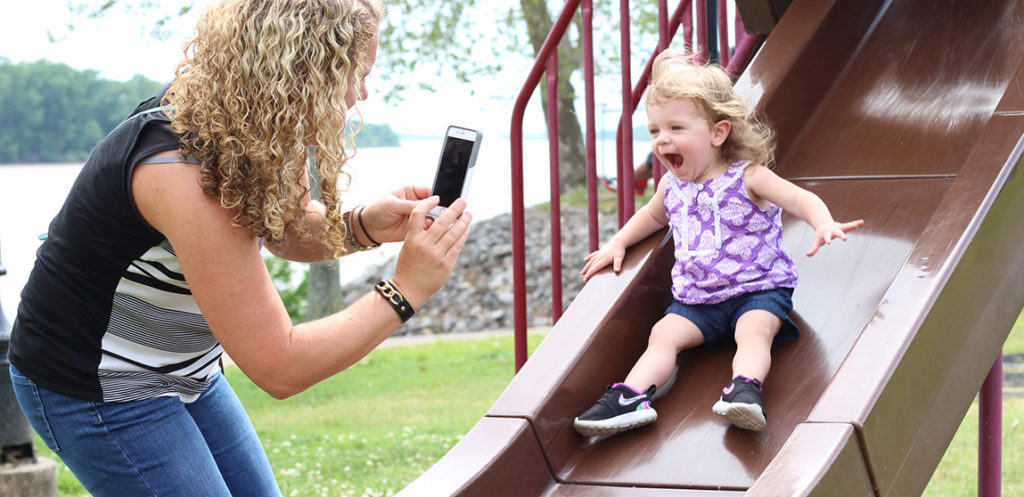 Yes, Mount Vernon has always been located on the Ohio River, but it's just been the last several years that there's been such a flow of visitors and families visiting the Mount Vernon riverfront.  So, what's all this recent buzz about, you ask?
Well, from new additions to renovations, there have been many changes to the landscape along the river.  The once declining riverfront has now blossomed to become one of the best spots to enjoy the scenic Ohio River. To bring life back to the riverfront, many buildings have been demolished and replaced with new residential and commercial buildings and new attractions, such as Riverbend Park. There are spots to eat, play and relax along and just steps from the river. If you aren't sold on visiting the newly renovated Mount Vernon Riverfront yet, here's a list of five reasons to win you over:
1. Riverbend Park 

The new park, located adjacent to the old Shelbourne Park, has become a very popular attraction to visitors of all ages. Being somewhat of a small-scale botanical garden, the park features beautiful landscaping including our Azalea Trail, walkways, benches, trails, playground and a splash fountain for the kiddos.  The new park is a great place for families and friends to come alone to soak up some sun, watch the boats come by or enjoy the many summer riverfront activities.  They have even installed a new boat ramp on the riverfront to allow for residents to continue the boat watching tradition along with beautiful foliage and amenities.
2. Events at Riverbend Park Amphitheater
From the boat ramp, to the amphitheater, to the newly renovated playground and even to the spaces for outside dining, Riverbend Park has something for people of all ages. Among the most popular is the park's centerpiece-the amphitheater. Many fun events are hosted here, including the annual arts festival, summer concerts, outdoor movies, civic events, riverbend farmers markets, weddings and the ever so popular annual Fourth of July fireworks display. The Riverbend Park Amphitheater has the best view of the Ohio River and is available for just about any event.
3. Bliss Artisan Ice Cream and Handcrafted Pizza 
Also located on the newly remodeled riverfront is Mount Vernon favorite, Bliss Artisan Ice Cream and Handcrafted Pizza. Bliss is ranked #1 of 19 restaurants in Mount Vernon on TripAdvisor and is an eatery you are going to want to check out. If delicious hand-churned ice cream and homemade pizzas doesn't grab your attention, then maybe the atmosphere and friendly staff will. Local residents love to sit outside at the patio tables and eat their ice cream and pizza while watching the riverfront activities.
4. Strike Zone Golf and Batting Cages
With summer in full swing, it's about that time of year when parents begin digging out their lawn chairs and coolers to go to their kids' baseball and softball games.  If you're looking for a fun, safe place for your child to get some practice in or even just a place for your child to get active, then Strike Zone is the place to go. Many people don't realize that this indoor batting cage and driving range is located right on the riverfront.
5. The Azalea Trail on the Riverfront

Another great reason to visit the Mount Vernon riverfront is the Azalea Trail. In 2010, a committee interested in azaleas and beautification of the city formed. Their mission was to beautify the city, raise community health awareness through exercise, promote tourism and make Mount Vernon a more desirable place to live. Since 2010, the committee has been successful in developing three walking trails in the city for people to exercise and observe the beautiful azaleas. Two of these trails, including 50 azaleas and 300 daffodils, just so happen to be downtown on the newly renovated riverfront. Bring your camera!
The new Mount Vernon riverfront is a hidden gem in the tristate. Come for a visit and be sure to bookmark our events page for upcoming summer activities on the riverfront!