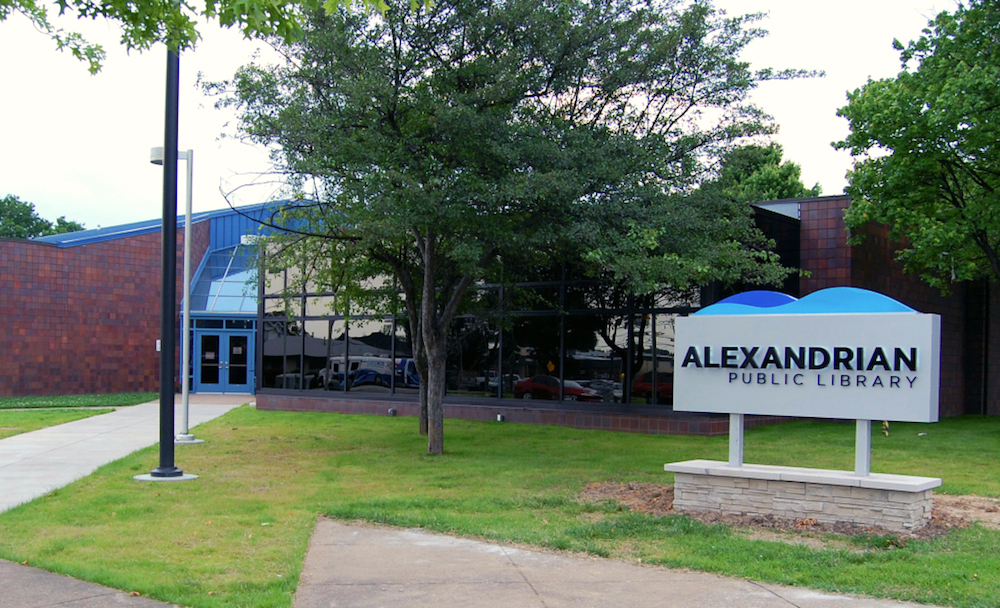 From the developing riverfront to the Grade A school system to Bliss–the best pizza and ice cream around–Mount Vernon is the definition of small town charm. Even with Evansville at only 20 miles away and giving you virtually any brand or variety, you can never go wrong with shopping local. But, don't take it from us…
Local Books & Classes: The Alexandrian Free Public Library
Filled with rich history, our beautiful library is just as relevant and exciting as it was when it was founded back in 1895. The library was originally founded by Mrs. Matilda Alexander with the intent to be the primary provider of information resources and services to the great people of Mount Vernon. This mission still holds true today. They strive to enrich the lives of residents of Posey County and the surrounding area. Just stop in and grab a book…you'll see.
To continue the theme of life enrichment, the library started an art class to make art education more accessible to local residents. This year's class has 19 different registrants all from different backgrounds and skill levels. The Adult Drawing and Watercolor class meets from 10AM to noon each Thursday, with an open critique time at 9AM. Registration for the class is required, but those with their own supplies can simply walk in and join the group.

Searching for something other than art? There are plenty of other classes and resource groups that APL offers and families love! Just check out their events page.
Local Entertainment: Wolfgang Orchestra
The Wolfgang Orchestra was originally organized in the summer of 2006 as "Wolfgang Classical Wind Ensemble," consisting of 17 youth and adult players. The Orchestra continued to grow season after season, and in September 2008, the Wolfgang Singers were added. They now have over 75 musicians!

With their summer season recently coming to an end at River Days, you'll have to mark your calendars to make it to their Winter Season! 
Local Haircuts: Green Duck Hair Salon & The Fox Barber and Grooming Lounge
Everyone likes a new, fresh hairdo, right?! Although we might not have a salon on every block, we're proud to show off stylish haircuts from our very own Mount Vernians, like Jessica Risher and Todd Burnett. Jessica has brought her talent and experience back to the Green Duck Hair Salon in Mount Vernon after spending some time mastering her craft on the east coast in a fast-paced environment. And Todd is continuing the legacy of local barber shops in Mount Vernon at The Fox Barber and Grooming Lounge!