The MAC Center of Mount Vernon, Indiana, is your home for community activities, fitness, and the path to becoming a better you. Located 6000 Indian Mound Road, this Multi-Activity Center is a staple for the residents of Mount Vernon and hosts an assortment of activities, sports leagues, fitness classes, and more. For the latest news from the MAC Center, visit their Facebook page or call them at 812-838-5623.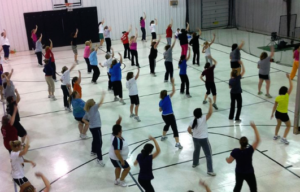 Fitness Classes
The MAC Center frequently hosts a variety of fitness classes. Popular classes include Zumba, Turbo Kick, and Circuit Training. If you're looking for a new outlet to havefun and stay in shape, contact the MAC Center today for a list of their current classes.

Sports Activities
If you love playing sports, the MAC Center should be your next Mount Vernon destination. Along with a weight-training room and driving range, the Center offers space for raquetball, volleyball, basketball, and baseball. The MAC Center is also home to the Kevin Brown Baseball and Softball School. Whether you're looking for a quick game or a league setting, the Center offers activities for all ages.
Dance and Gymnastics
One of the most popular attractions of the MAC Center in Mount Vernon is the availability of dance and gymnastics classes. Different age groups have signups throughout the year, so call the MAC Center at 812-838-5623 if you're interested in enrolling your child in a program.