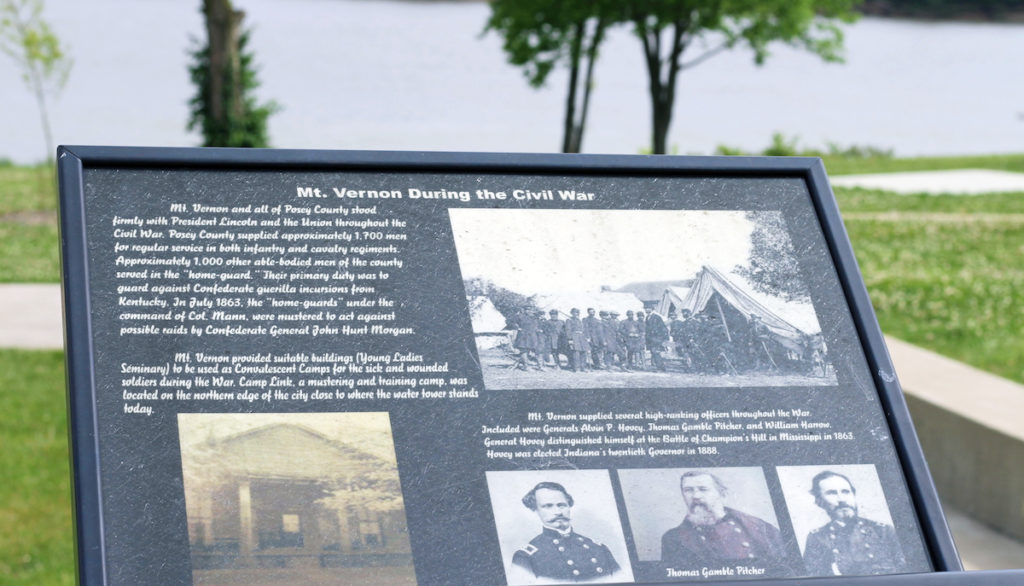 One of the many reasons we are so proud of our hometown of Mount Vernon, Indiana is because of its rich historical background. For a small town, we have quite a bit of history to share. From Civil War veterans to political leaders, you'd be surprised at just how much our small town population helped to shape the country we live in today.
Let's take a trip back in time and look at some of those famous Civil War veterans that helped to shape our country. We feel that sharing their story is our way of thanking them for all they did for us and for this great country.
Throughout the Civil War, Mount Vernon and Posey County assisted President Abe Lincoln and the Union. As a whole, Mount Vernon supplied a total of 1700 men for both infantry and cavalry regiments, as well as 1000 men for the "home-guards," which were created to protect the people against Confederate guerilla invasions. Among these courageous men were 3 of Mount Vernon's finest: Alvin P. Hovey, Thomas Gamble Pitcher and William Harrow–all high-ranking Civil War generals.
Alvin P. Hovey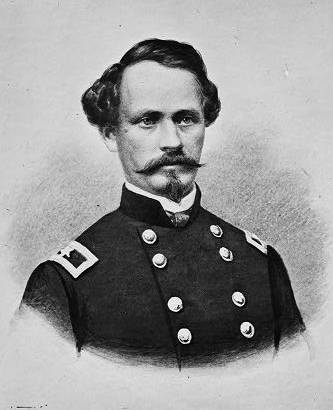 Not only was Hovey a general during the American Civil War, but he was also an Indiana Supreme Court justice, congressman, and the 21st Governor of Indiana, serving from 1889 to 1891. Hovey went on to pass the bar in Indiana, open his very own law practice and serve as a U.S. District Attorney in Indiana from 1856 to 1858. Hovey was commissioned as Colonel of the 24th Indiana Volunteers, and led his troops into famous battles like the Battle of Shiloh, Siege of Corinth, Battle of Champion Hill, Siege of Vicksburg and The Atlanta Campaign. During his time as a general, he also played an integral part in uncovering a secret plot for an uprising in Indiana. His efforts were well-known throughout the area and ultimately earned him the praise of General Ulysses Grant.
Thomas Gamble Pitcher
Before serving in the Civil War, Pitcher served as a first lieutenant and captain during the Mexican War. During the Civil War, Pitcher was known for his defense of Harpers Ferry, which ultimately led him and the rest of his soldiers to surrender to Stonewall Jackson. Later, he also served in the Virginia Campaign and the battle of Cedar Mountain, leaving him severely wounded. After his recovery in March of 1865, he was appointed lieutenant colonel, colonel, and brigadier general in the army. Then, in 1866, Pitcher was commissioned as the colonel of the 44th U.S. Infantry and later served as a superintendent for the United States Military Academy and the New York Soldiers and Sailors Home.
William Harrow
In April 1863 after his promotion to brigadier, Harrow led the 1st Brigade, 2nd Division and II Corps during the Gettysburg Campaign. Later in July, Harrow and his men were able to effectively deter the confederate soldiers from attacking. Along with deterring the confederate army, Harrow's men also helped repel a part of Pickett's Charge on Cemetery Ridge during some heavy fighting. During his service, Harrow's men were able to capture four Confederate battle flags; however, his own brigade did suffer tremendous loss.
Hailing from our town of Mt. Vernon, Indiana, these Civil War Generals were hugely impactful in our nation's history.