Events & Entertainment
Looking for things to do? Mount Vernon is home to dozens of activities, events, shopping centers and more. Our Parks and Recreation Department is known for continuously bringing forth outstanding performers, events, recreation additions and more. Join a team of youth soccer, basketball, tennis, football, adult volleyball or softball. And, don't forget to follow them on Facebook!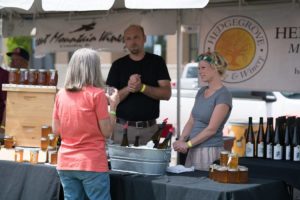 Our Riverbend Park riverfront is another popular activity destination for the citizens of Mount Vernon. Whether you're seeing a local concert, attending the Water Street Wine Fest, watching your children enjoy the park's playground equipment, viewing the annual fireworks display or experiencing a romantic evening, Riverbend Park covers it all.
Other event locations include the Western Hills Country Club and various buildings across town. Enjoy your event hosting from a number of locations where parties, concerts, activities and more pop up every week. Be sure to frequently check our Events page so you don't miss our next event!
Mount Vernon's location makes commuting to nearly every nearby city accessible and easy. Mount Vernon is just a short drive away from Evansville, IN, New Harmony, IN, and Carmi, IL, among other cities, as well as several landmarks such as the Shawnee National Forest in Illinois. With such an ideal location, residents of Mount Vernon can easily enjoy their day in town or by visiting one of many nearby locations. Learn more about living in Mount Vernon.
Walking & Bike Trail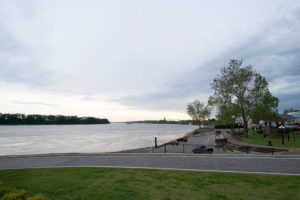 Recently, Mount Vernon obtained an INDOT award allowing construction on a new walking and bicycle trail throughout town. The trail will be the first of many projects in 2017 that will help improve Mount Vernon. These projects, in addition to the outstanding Mount Vernon School system, both ensure a high quality of life for citizens of Mount Vernon. The Metropolitan School District of Mount Vernon was recently given an A rating by the Department of Education. For more information on our A-rated education system, please visit our Schools page.